Friday 02 September 2022, 10:00am
Soft Opening: Legacies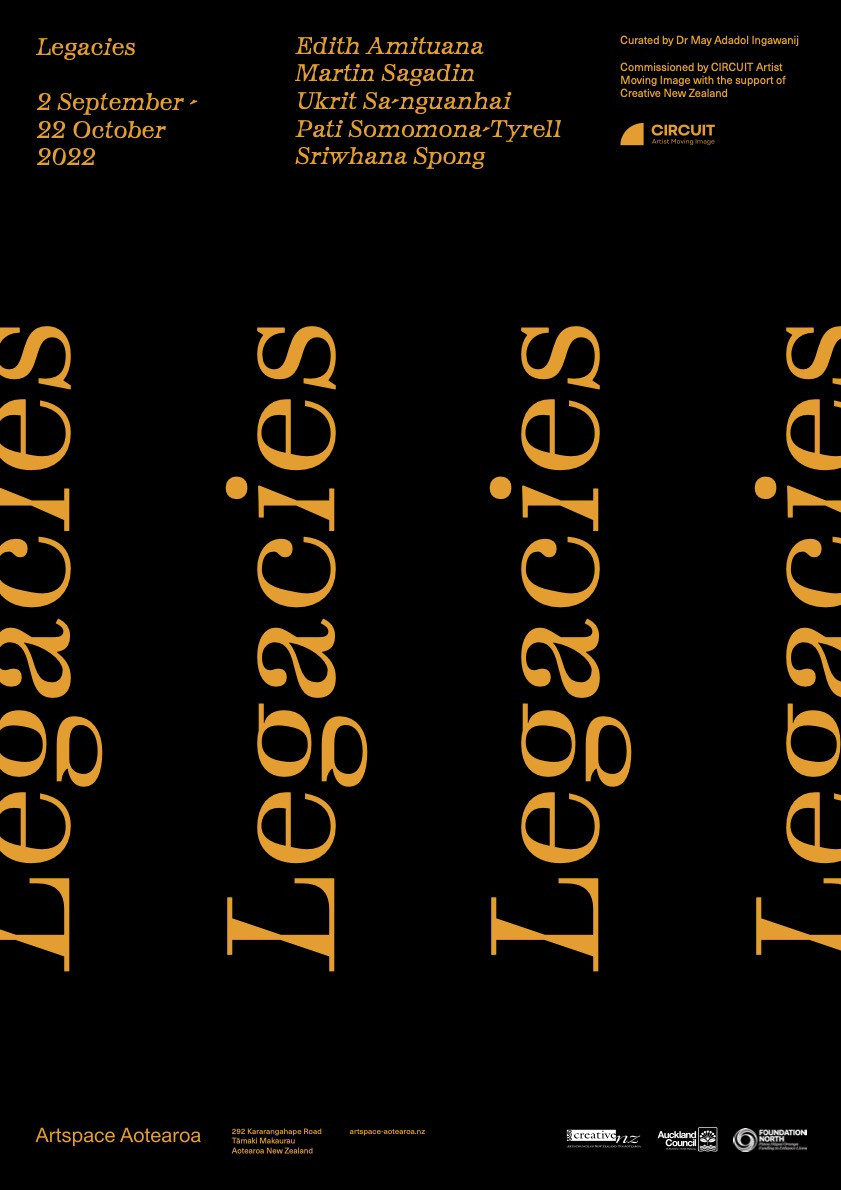 Date
Friday 2 September 2022
Location
Artspace Aotearoa, 292 Karangahape Rd
Artspace Aotearoa is thrilled to present Legacies in our cinema space. Screenings are on the hour from 10:00am until 6:00pm from Friday 2 September. Please note that Friday is a soft opening and the celebration of Legacies will take place on Wednesday 21 September 6:00pm - 8:00pm for the launch of the Legacies Reader.
Legacies includes five short films for cinema commissioned by CIRCUIT Artist Moving Image. Curated by CIRCUIT curator-at-large Dr May Adadol Ingawanij, Legacies includes work by Edith Amituanai, Martin Sagadin, Ukrit Sa-nguanhai, Pati Tyrell and Sriwhana Spong.
The five new works presented as part of Legacies proffer a portrait of a young Pasifika matriarch; a reflection on cinema as resistance in cold war Thailand; a painter's studio and the trans-national practice of the artists themselves who work and live between Aotearoa, Bali, Thailand, UK and the wider South Pacific.